Schools could close as early as June after teachers back ballot for industrial action over pension reforms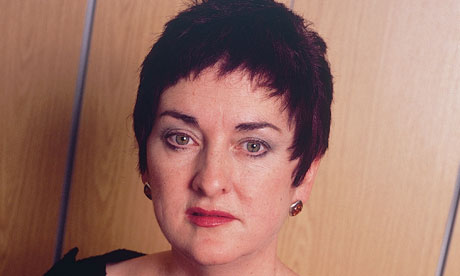 Dr Mary Bousted, general secretary of the ATL, says school staff could walk out as early as this summer. Photograph: ATL
Strikes could close schools as early as June after teachers backed a ballot for industrial action over the government's proposed changes to pensions.
Delegates at the Association of Teachers and Lecturers' annual conference passed a motion condemning proposed reforms that will see public sector workers paying more towards their pensions, retiring later and receiving less when they do.
The union's executive will draw up plans for a strike ballot and consider the timing of any industrial action later today.
Today's vote could be a prelude to coordinated strike action by public sector workers against the government's austerity programme. Unions are drawing up plans for strikes by June that could paralyse schools, universities, the courts and the civil service.
Alice Robinson, senior vice-president of the ATL, told the conference in Liverpool: "Our only available bargaining weapon is a resounding demonstration by the teaching profession of their opposition to the proposed changes.
"We need to send a loud and clear message that we and other teacher unions will not see our members so harshly treated to pay for a situation that is not of their making."
The University and College Union, which represents lecturers, has already held strikes over pensions, and the executive of the Public and Commercial Services Union decided last week to hold a ballot over job cuts and services. The decision will be confirmed at their conference next month.
The National Union of Teachers will debate a motion calling for a series of one-day strikes over pensions at its conference later this week.
The pension reforms, in a government-commissioned report by former Labour minister Lord Hutton, include raising the normal retirement age for state employees from 60 to 66 by 2020.
Final-salary schemes will be scrapped and replaced by payments based on career averages. Ministers will also get more powers to raise employee contributions.
The ATL has not taken national industrial action since 1979, when members withdrew from classrooms on a Wednesday afternoon to discuss a pay claim.
The union's motion, which was carried with an overwhelming majority, notes "with deep regret the lack of any change on the part of the government to its proposals for public sector pension schemes".
It calls on the union's leadership to consider "whether the failure of negotiations and the failure of reasoned argument now justify a ballot for strike action."
There was just one dissenting voice in today's debate. Trevor Cope, a teacher from Devon, said: "I left the NUT because of strike action. My conscience doesn't allow me to support this motion."
ATL's general secretary, Dr Mary Bousted, has previously said that school staff could walk out as early as this summer.
Speaking last week, as she prepared to hand a petition bearing 15,000 signatures to the Chancellor, George Osborne, calling for ministers to rethink their proposals, Bousted said: "Education staff are being expected to pay more for their pensions, work longer before they can draw their pensions and get less at the end of the day. And we're not just talking about small changes.
"Because the government is changing the way teachers' pensions are calculated, the value of their pensions will be reduced by 25% on average over the course of their retirement. In cash terms, that's a loss of more than £60,000."
A government spokesman said: "Lord Hutton has made it clear that change is needed. People are living longer – in the early 1970s, life expectancy of a 60-year-old was around 18 years: now it is around 28 years. This has meant that the value of public service pensions has increased, with most of these costs falling to employers and taxpayers. The government has accepted Lord Hutton's recommendations as a basis for consultation with public sector workers and will set out proposals in the autumn that are affordable, sustainable, and fair to both the public sector workforce and taxpayers."
http://www.guardian.co.uk/education/2011/apr/19/teachers-strike-action
Welcome to the real world! The majority of private sector workers lost their final salary pension schemes years ago. When I started work my contract included a non-contributory final salary pension. This was axed several years ago and I am part of an average salary scheme and pay 7.5% of my salary towards it. This amount has been increasing year on year.
At the moment I am due to retire at 67, who knows when this will increase again. Sorry, I think teachers do a great job and should be rewarded but a little realism wouldn't go a miss


---
Permissions in this forum:
You
can
reply to topics in this forum