Vulture capitalists need their wings clipped, I support entrepreneurs 100% but not when they clash with human decency.

Land banking was once a way of purchasing a plot of land as an investment, to either build a home and sell that home or simply sell the plot at the optimum time.

Current mark up and return on freehold property in my area is around 10% PA

We now have shares that sell credit as assets until a marked position is reached within set parameters when these assets turn to debt, these recent trends are called hybrid shares and their interpretation is much dependent on your economic model, some contingent convertibles (coco's) are a means to raise capital in hard times with the knowledge that you'll need to spread the burden of repayments during the good times, they're particularly controversial as no one is really sure as to which parameters are set to exist within their complex algorithms.

You could make some geld or you could lose some geld, add a little panic and uncertainty you could win or lose much more!

As investors shy away from dodgy financial schemes they're back to speculating on bricks and mortar, the returns are higher and less prone to political and/or market fluctuation, but these are not items to be sold, they're items in a portfolio, and the value of this items are used to access credit.

I.e., I have 10 homes worth 5 million and I will draw 500,000 PA to invest in further property, I don't need to deal with tenants and the portfolio management team is available at a much smaller cost.

The more homes I own the more homes I cam buy, if I have 100 homes I can increase this amount by 10 homes every year, this is what overseas investors have been applying for in the last 10 years.

Jeremy Corbyn is correct to consider utilising those who exploit land banking, the choice is theirs either go in and requisition 400 of these properties or introduce a tax on empty properties until these greedy self serving troughers flee in despair.

If it were me, I'd house the homeless first and then those living in shite property that I'm servicing with my taxes to the sum of £27 fucking BILLION to Tory landlords every year, and they've got the fucking cheek to vote against making them habitable, now add in the fact that there's no financial transaction with land banking, all of it is jumping numbers, speculation from the same speculators that gave us the last financial crash, Jesus H Christ!!!, , and some folk still vote conservative!!!

Corbyn is far too moderate, the country is extremely lucky to have him!



Scrat.

Senior Member




Posts

: 536


Join date

: 2017-05-12



Thank you for that Scrat, an extremely good summing up of the iniquities of land banking.

Sassy

Senior Member




Posts

: 1881


Join date

: 2014-08-06



Thanks Sassy,

I purchased my first property in 1983, I was 21 and as all my living expenses were covered whilst in Germany, I quickly manage to save up enough money (£5000) for the deposit of a two bedroomed terrace house in Bournemouth, (£25,500), this was a decision made by myself and my fiancé, a mate of mine bought a brand new XR3 with his wedge.

My son is the manager of a large bespoked welding and steel fabrication plant and yet he struggles to save up enough of a deposit to buy a house.

House prices are ridiculously high around here, we have some of the most expensive real estate in the world.

Surely it is time to bring property prices back in line with young people's earnings, if the average wage is £28k, then house prices should be no more than 4.5x your yearly earnings.

I can understand the RW quest for greed, it is a human trait that advances us, a bit like war, More yang and ying, to balance this existence so we progress in a manner befitting our destiny, greed cannot be changed overnight, but we can do a little in each generation to at least provide a safety net and make life that little bit better for the poor, the sick and the disabled.

Having a home should be the first rule of a fair and decent society, palaces are fine and dandy and if folk want to get up of their arses to purchase one so be it.

But it should not be the case that our young people cannot earn enough to purchase a property because house prices are kept artificially high by speculators land banking for credit with empty homes.

We need to start thinking about our direction of travel, we need to start acting on how we proceed forward, only a Labour Party led by the likes of Jeremy Corbyn is offering that, if folk are to stupid or to greedy to accept that, then I fear for the road ahead.

Scrat.

Senior Member




Posts

: 536


Join date

: 2017-05-12



Hussain wrote:This post smacks of pure jealousy, envy.

People are, in a free society allowed to invest for their own and families future, they will not be a burden on society like so many of these modern day scroungers, thousands on forums, who believe this country owes them a living which they have contributed little or nothing towards.

My dad came to this country with his brother, wives and a few quid, neither are or were relying on handouts from here, there are too proud, they have worked so hard over the years but alas my dad now needs our NHS which we have all paid into, thank goodness,

Get off your backsides if you are not ill and work for this wonderful country which we are blessed to be part of..
When you talk about modern day scroungers, you're obviously referring to tax evaders, land bankers and landlords, you know, those that do nothing for a living but prey on the poor, the very folk who caused the financial crash, the very reason for my taxes, aren't they the scroungers? didn't they use socialism to bail them out, don't they expect us to pay the price of their goatfuck!
Please make it clear as to whom you believe are the scroungers?

Scrat.

Senior Member




Posts

: 536


Join date

: 2017-05-12



In just three years corporate and financial hybrid securities have become a major new feature of the fixed-income landscape. Lynn Strongin Dodds takes a look at what has happened and why
It is no surprise that over the past two years, corporate hybrids have made a comeback and bank-issued contingent convertibles 'CoCos' have come of age. For investors, these higher-yielding instruments are a bright spot in the current protracted low-interest-rate era. However, despite their appeal, they come with a warning attached – they are at the lower end of the fixed-income spectrum and are riskier than the typical plain vanilla bond.
Cheaper
There are also major differences in the structures and drivers between the two types of bonds. For example, on the financial side, banks have been active issuers of subordinated debt in the past, but CoCos are a relatively new phenomenon. They are hybrid subordinated fixed-income securities that automatically convert into ordinary shares or are written off entirely if the issuing bank's capital drops below a pre-agreed threshold. Their popularity has soared due to Basel III requirements, particularly in Europe, where these requirements are being implemented via the Capital Requirements Directive. Under these rules, banks are required to hold common equity tier 1 (CET1) capital equal to 4.5% of risk-weighted assets and an additional 1.5% in loss-absorbing additional tier 1 (AT1) capital.
CoCos are not only a cheaper source of capital than equity for improving leverage ratios, but the coupons are also tax deductible. Lloyds kick-started the market in 2009 with its £7.5bn (€10.6bn) CoCo bond. Moody's predicts volumes this year will match 2014's $174bn (€165bn) with Europe – which accounted for over half of the activity last year – still leading the pack. The issuer base, though, is becoming more diverse and last December the Industrial and Commercial Bank of China (ICBC), the world's largest commercial bank by assets, became the first Chinese institution to launch a euro-denominated contingent convertible bonds, as part of a $5.6bn multi-currency deal.
https://www.ipe.com/reports/special-reports/hybrid-securities/hybrid-securities-revolution-is-here-to-stay/10007298.article
Using land banking to fund credit in order to purchase debt, madness!

Scrat.

Senior Member




Posts

: 536


Join date

: 2017-05-12



Debt purchasing,,,,,,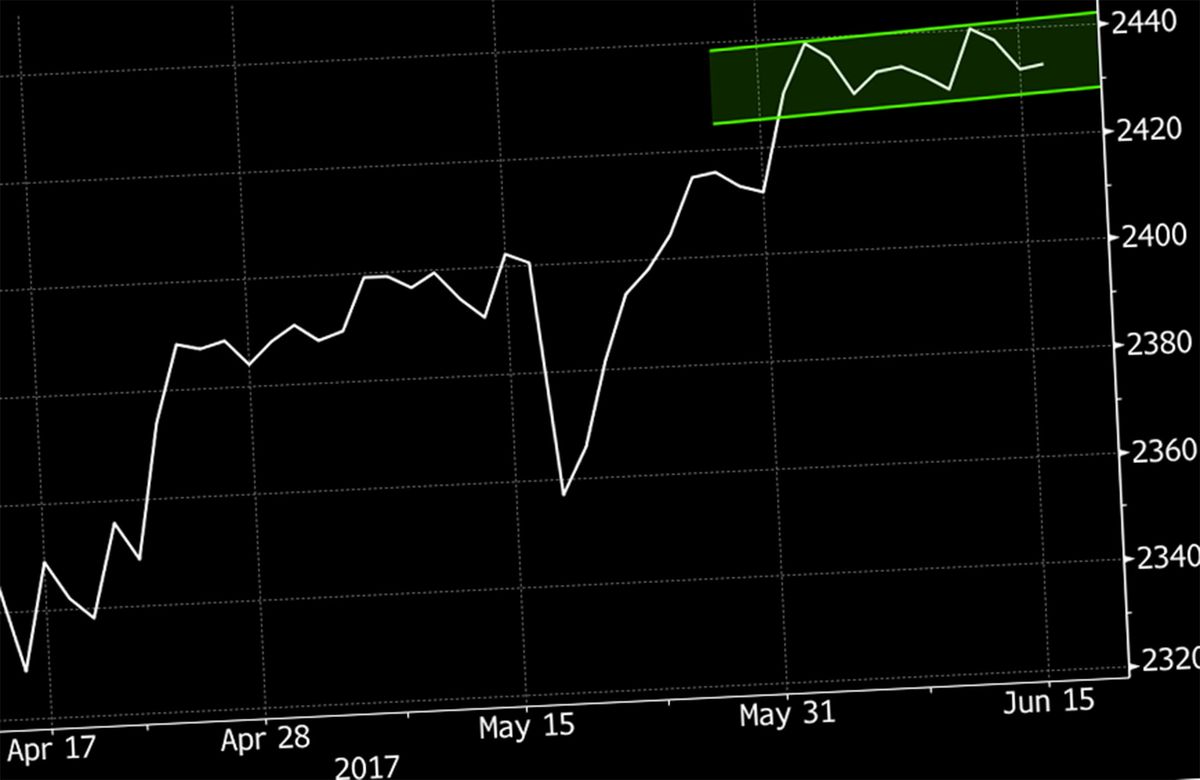 Scrat.

Senior Member




Posts

: 536


Join date

: 2017-05-12



UK banks ordered to hold more capital as consumer debt surges
https://www.theguardian.com/business/2017/jun/27/uk-banks-ordered-to-hold-more-capital-as-consumer-debt-surges
"The Bank of England is to force banks to hold more capital in the face of rapid growth in lending on credit cards, car finance and personal loans.
The intervention by Threadneedle Street, which could amount to banks needing £11.4bn of extra capital in the next 18 months, is one of a number of measures intended to protect the financial system from the fast pace of growth in consumer finance.
In addition to increasing the capital requirements, the Bank said it was bringing forward the part of the annual stress tests on banks which scrutinises their exposure to consumer credit. This will now take place three months earlier, in September."
The magic money tree!

Scrat.

Senior Member




Posts

: 536


Join date

: 2017-05-12



Yes, it's amazing the way they can find the money to back up bankers and wankers.

Sassy

Senior Member




Posts

: 1881


Join date

: 2014-08-06




---
Permissions in this forum:
You
cannot
reply to topics in this forum