A few pics of our woodland
when we first took posession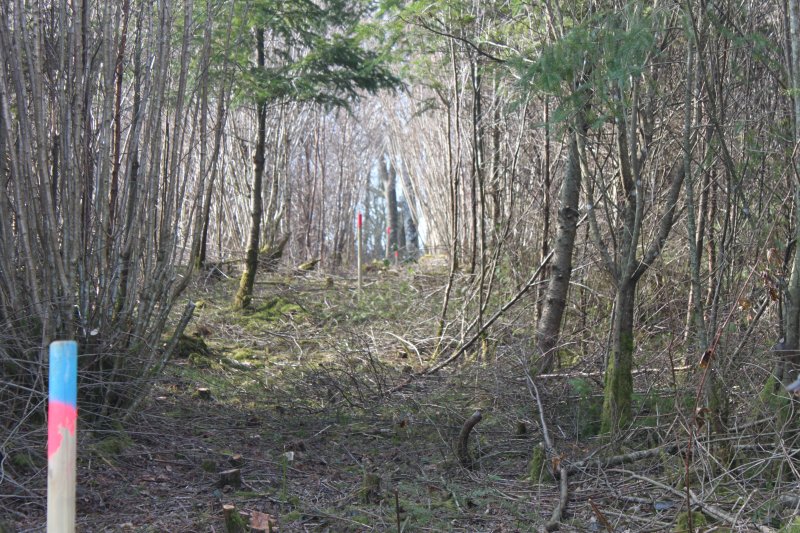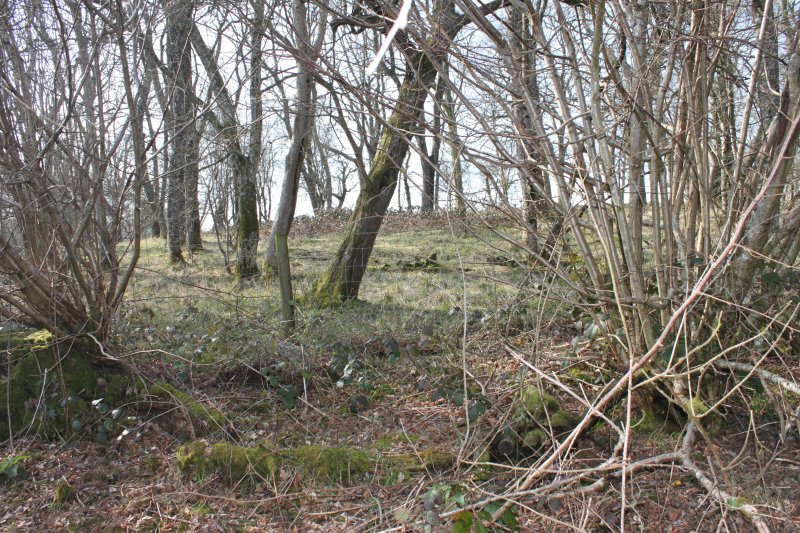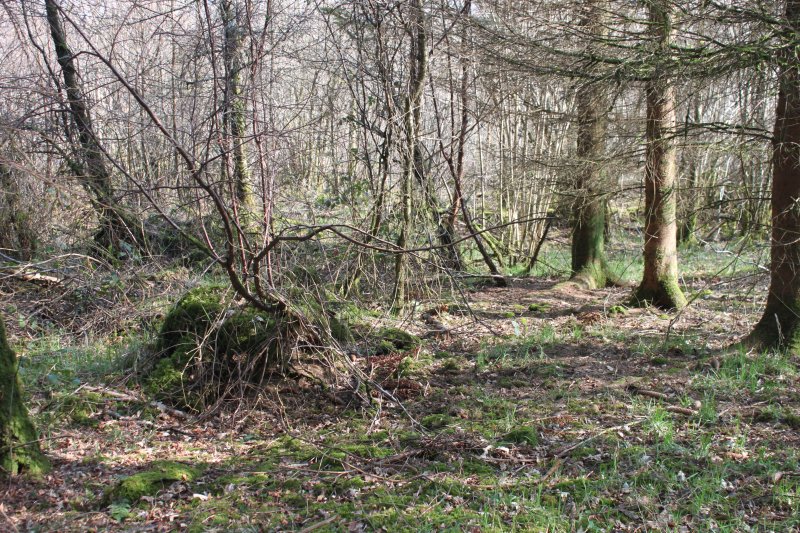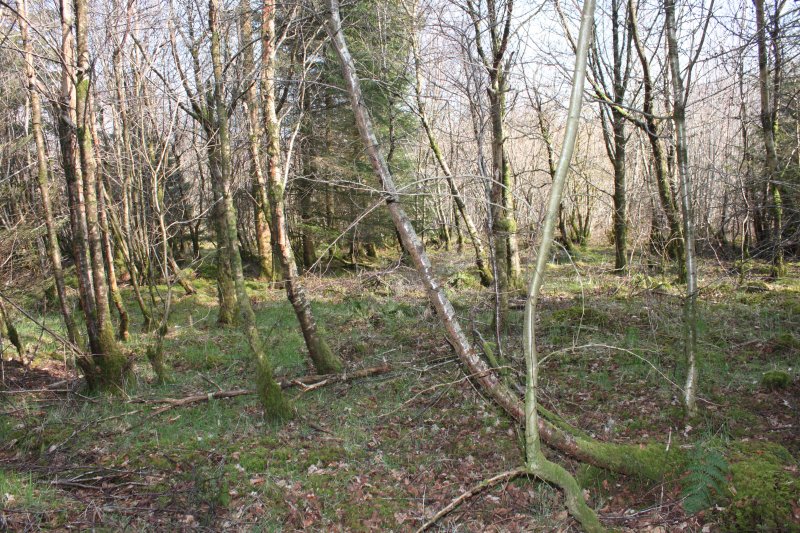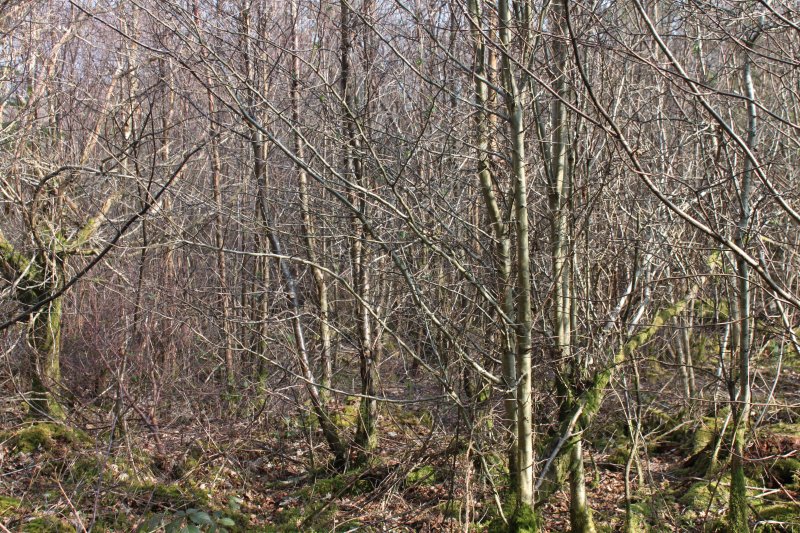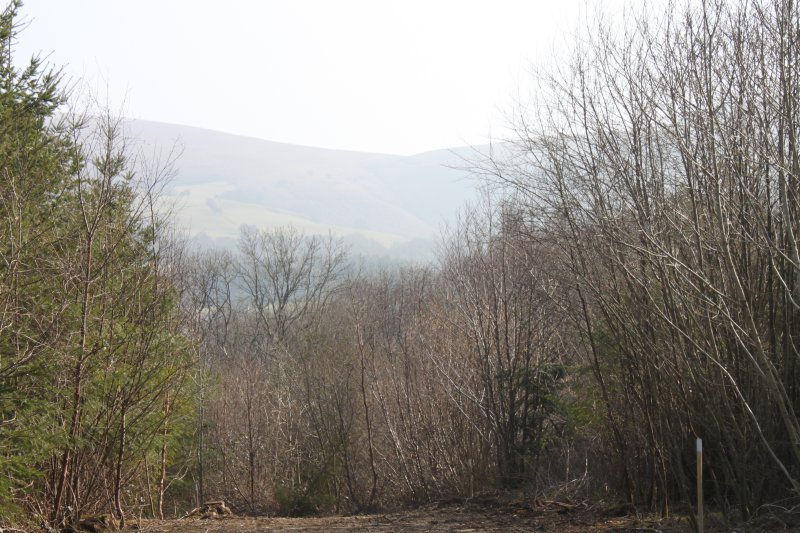 then we improved the access
the original small and sloping parking area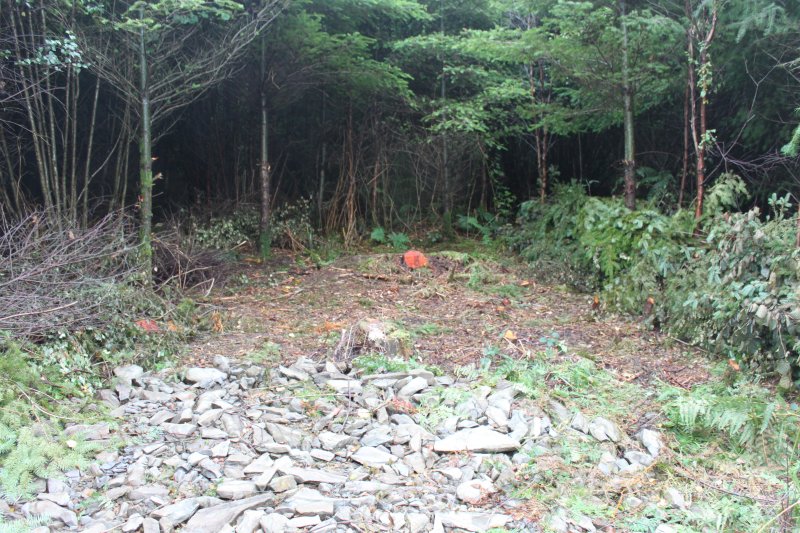 so the decision was made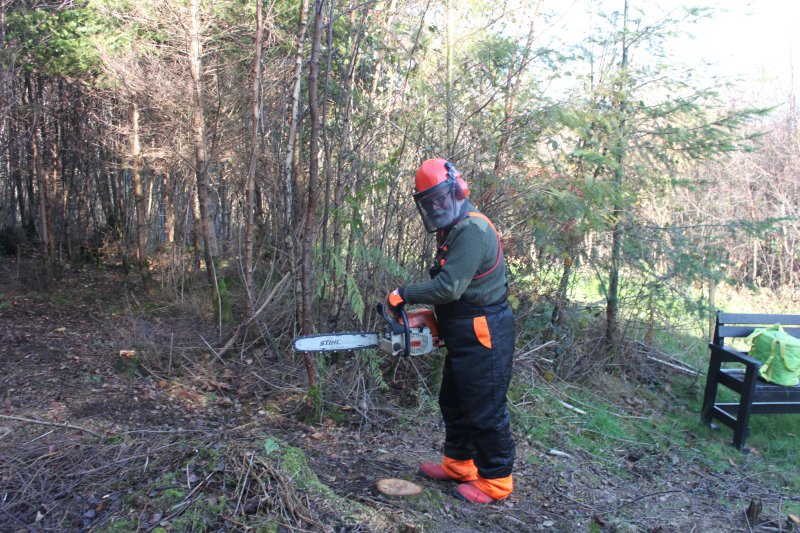 and we opened up the back and RHS of that area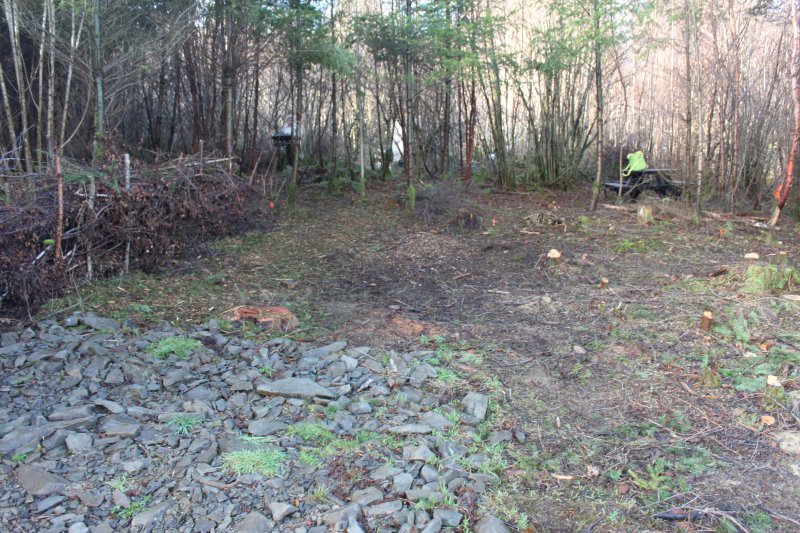 then the stone arrived...all 70 odd tons of it (the pic shows just ONE 15 tonne trailer load)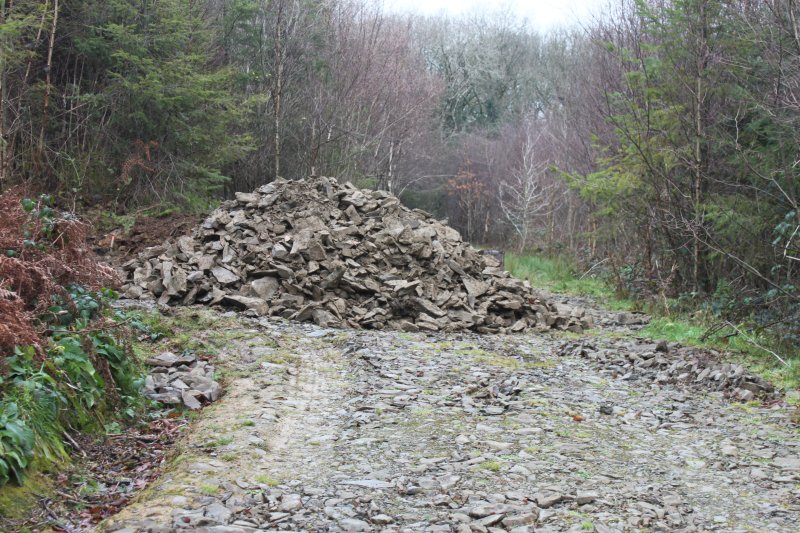 Then we invited some big boys in to play...and play...for 2 days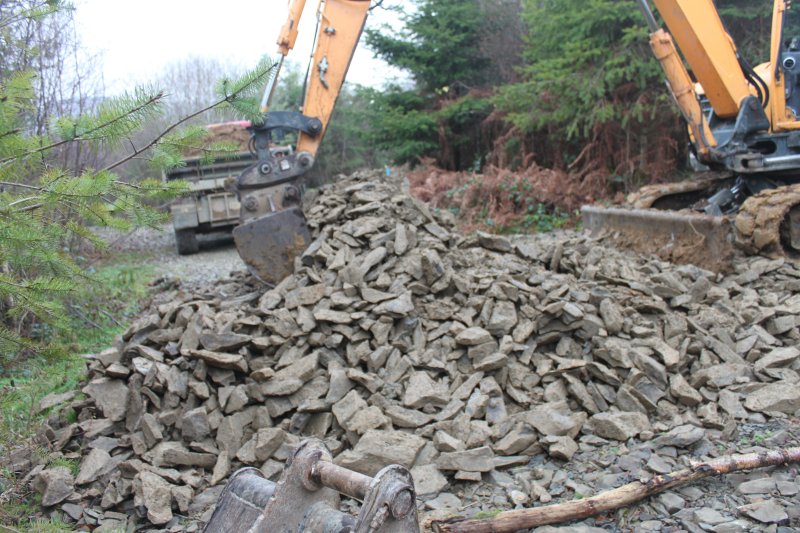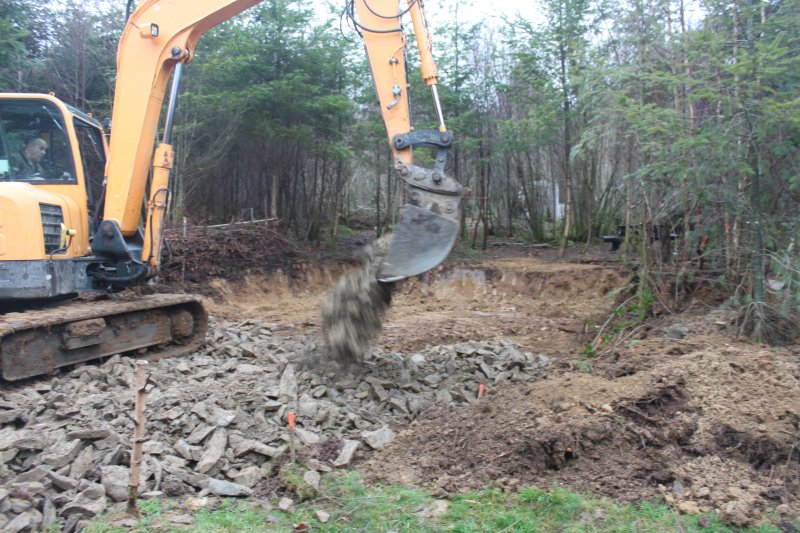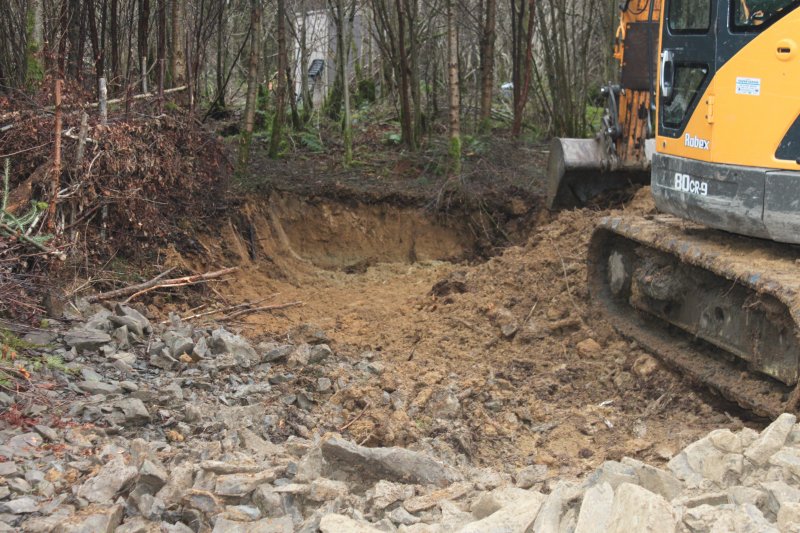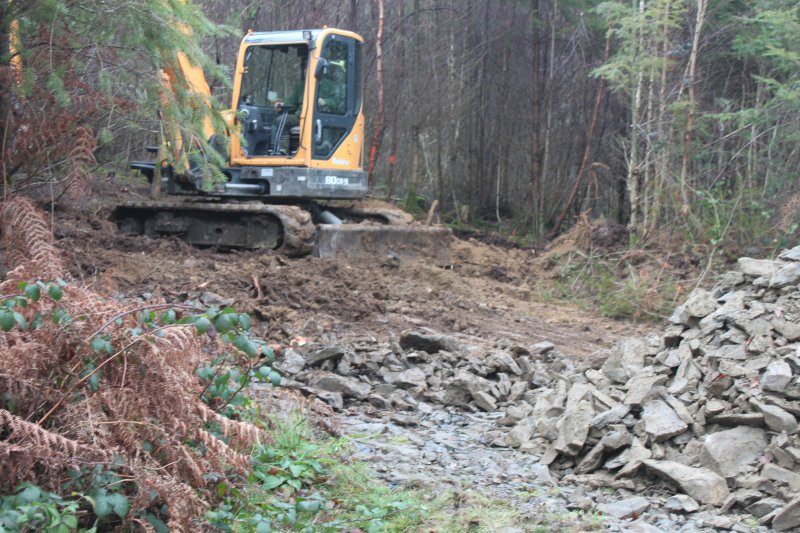 Result ...one large and more importantly FLAT parking/turning area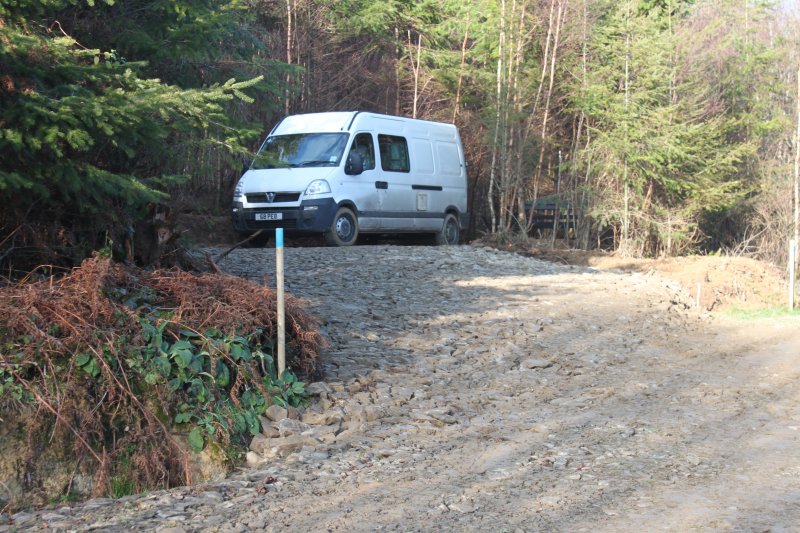 victorismyhero

sael curunithron





Posts

: 2603


Join date

: 2011-02-15


Location

: cheshire



What wonderful views! Can't think of anything nicer than having my own wood. You have been doing a lot of work, do you have any other plans for it?

Sassy

Senior Member




Posts

: 1860


Join date

: 2014-08-06



yep. we have now lawfully placed a small caravan on there, with the reason of "seasonal work", to enable us to stay a few nights every couple of weeks in order to proceed with reinstating the coppice cycle that was present but has been neglected for some years..(theres a good area of hazel and birch coppice needs sorting) the coppiced wood will be used by me eother for making walking sticks staffs, and a number of other woodland products, OR if too big, for fuel wood for our wood burner and to enable us to maintain the other more open "mature woodland" area with mature pine and a few good "veteran trees" such as the lovely gnarly old beech in there...
coppicing is good for the trees and also very good for the biodiversity, creating a patchwork of "mini ecosystens" as each patch of coppice goes from fresh cut to read for recutting on a 5-7 year cycle....
brings out all the wild flowers in the ground cover and attracts all kinds of insects birds and small mammals
had a couple of 3 night stays so far, got some fencing done, a bit of coppicing, a small well drilled about 3 foot down into the fresh water table for drinking water (after suitable treatment)
Being its only a small patch (3.5 acre) its difficult to get anyone "official" interested in helping, but I have received cnsiderable advice from the welsh equivalent of the forestry commission, as regards coppicing in such a small area...(like dont take out too big a bite at once...) and the surprising information that the time of year has no effect on coppicing small timber (except it needs longer to season and dry if cut while the sap is "up" ) contrary to common ideas which think coppicing should only be done after leaf fall...


victorismyhero

sael curunithron





Posts

: 2603


Join date

: 2011-02-15


Location

: cheshire



Well you got me there, I always thought it should be done after leaf fall as well. Maybe though, that is more for the health of nesting birds than the trees?

I've been busy planting in the garden and setting up different areas for bird feeding to attract different birds. Didn't produce much last year as we didn't get there until June, but this year, really paid off, we have nesting goldfinches, bullfinches, great and blue tits, greenfinches, thrushes (which I'm thrilled about, haven't seen many for ages) all the usual robins, blackbirds, doves, pigeons etc, plus a tame pair of pheasants who apparently think they will be safe here, and our visiting peacocks. We also get loads of hawks that circle over because of the woodland next door and have heard nightjars and woodpeckers from there. I really am going to have to invest in a good camera.

Sassy

Senior Member




Posts

: 1860


Join date

: 2014-08-06



get a good 300mm tele lens too
I have a cannon 500D plus 300mm tele ...
we have so far seen, gold crest, long tailed tit, coal tit, green finch, yellow wagtail, buzzards, red kites, heron on the neighbours pond, and heard but not seen, two sorts of owl, and wood pecker oh and a few refugee pheasants from a local shoot...who think they are safe (and so they are untill next season..... yum!!!!)
there is evidence of otters (the river is only 200m away down in the valley below us) and we have seen weasles, a manky mangy old fox, who is on the hit list at the adjacent farmers request - and with whom we now have firmly established good relations with, in return for me greeting him in welsh (a few words of which I know for the civilities of the day), the fact that I helped him with a couple of sheep lambing, thus proving my "country man credentials, and the fact I shoot, has given me the run of his farm for "pest control" not that I'm short of rabbits in the wood mind....had a couple last weekend...one was brought home for teh freezer and the other made a tasty sunday dinner there and then...
We also have muntjac deer in small numbers...so far they are safe, even if they are considered a pest and an invasive species, but if their numbers increase, I may be tempted to add a little venison to the freezer....I'm not having them eat my trees...

there are other small mammals as well...mice, grey squirrels (also on the hit list) and I
THINK
(due to how some of the hazlenuts have been chewed) dormice...of which I'm well chuffed.
In the pond on a neighbours plot there are frogs, and greater crested newts.
there are at least 5 species of mosses, numerous lichens, and loads of wild flowers,
so far I have seen bluebells, scarlet pimpernel, foxgloves by the hundred, fireweed, a lovely scented dog rose, blackberries, and we have planted some herbs and edible fruits, apples cherry and pears,
mainly birch and hazel coppice, there are also oaks, beech, mountain ash, wild cherry, some raspberry growing wild, 3 species of willow, plus some osier that we planted, spruce, scots pine, honeysuckle climbing almost every tree,
and the list grows every time we visit as more plants show their heads and flowers.

victorismyhero

sael curunithron





Posts

: 2603


Join date

: 2011-02-15


Location

: cheshire



Having grown up having to rely on our wood heat & wood for cooking; our need to weld trees for our lively hood was priority always.  We normally worked in the early spring to cut certain trees and stack them to harden off until we could haul them out once they were cured.  But father kept his eyes peeled for 3 types: long burning - easy starters used for kindling and the cook stove - and those that would fire quickly and keep the hard woods going all night long. 
Basically, it always depends on the type of trees - the amount of bark how much potential fungus spores might be brought into the house during those months of being closed up and whether this would was going to be milled for lumber. 
So in essence it's a plethora of reasons and thoughts that make a wood cutter fell his trees - when & what he/she is going to do with the end product.
Congratulations on how far you've come on your wood land section. 
Seems a labor of love, and nothing feels better than doing the work and communing with nature!

Aspca4ever

Established Member




Posts

: 489


Join date

: 2017-02-16


Location

: heartland of America - FlintHills of Kansas




Similar topics
---
Permissions in this forum:
You
cannot
reply to topics in this forum