The Labour leader will say big firms hold back £26billion in payments, forcing 50,000 businesses out of work each year
Jeremy Corbyn will today accuse big firms of a "killing jobs and enterprise" by refusing to pay their bills on time.
The Labour leader will say it is a "national scandal" that major companies can wait months before paying suppliers.
Figures show that big firms hold back £26billion in payments, forcing 50,000 businesses out of work each year.
Mr Corbyn will point to a report by the credit agency Experian that names firms such as Marks & Spencer, the National Grid, E.On and Capita as some of the biggest culprits.
Speaking to the Federation of Small Businesses in London, Mr Corbyn will say: "Cash is king for any business, and big companies are managing their cash by borrowing – interest free - from their suppliers.
"Some of the biggest names in business are holding cash piles that don't actually belong to them.
"It's a national scandal. And it's stopping businesses from growing and causing thousands to go bust every year. It kills jobs and holds back economic growth."
Mr Corbyn says the next Labour government will require any firm bidding for a government contract to pay its suppliers within 30 days.
He will also look at introducing a binding arbitration system for the private sector that could see companies fined if they fail to pay up on time.
"We will support those striving to make a living through self-employment and in small businesses.
"Not just because it is the right and fair thing to do, but because millions of jobs and the future of our country depends on it," Mr Corbyn will say.
The Labour leader will also look at freezing corporation taxes for small firms and scrapping quarterly reporting for businesses with a turnover of less than £83,000 a year.
"In last month's budget, the Chancellor bowed to pressure by delaying the implementation of quarterly reporting for small businesses by one year. That's not good enough.
"Labour is against small businesses having to report quarterly. It's a burden, a distraction, that will hold entrepreneurs back," he will say.
Mr Corbyn will also hit back at the Tories for claiming Labour's plans would "bankrupt Britain."
"The Prime Minister frequently accuses me of wanting to bankrupt Britain by borrowing money to fund investment. But, as every business person knows, there is a world of difference between borrowing for capital spending and borrowing to fund the payroll and day to day trading or service delivery.
"The risk of bankruptcy comes not when you borrow to invest in projects that will deliver growth but when you give tax breaks to big companies and the wealthy when you don't have enough money to run public services," he will say.
http://www.mirror.co.uk/news/politics/jeremy-corbyn-accuses-big-business-10199644
Interestly enough, at the meeting where he gave the speech, a BBC journalist tried to make him talk about Syria, he politely said that he would do so at a separate meeting, but was there to talk to small business leaders. The journalist kept on, JC politely told him no and received a round of applause from the business leaders. This exchange was reported very differently here and in Ireland: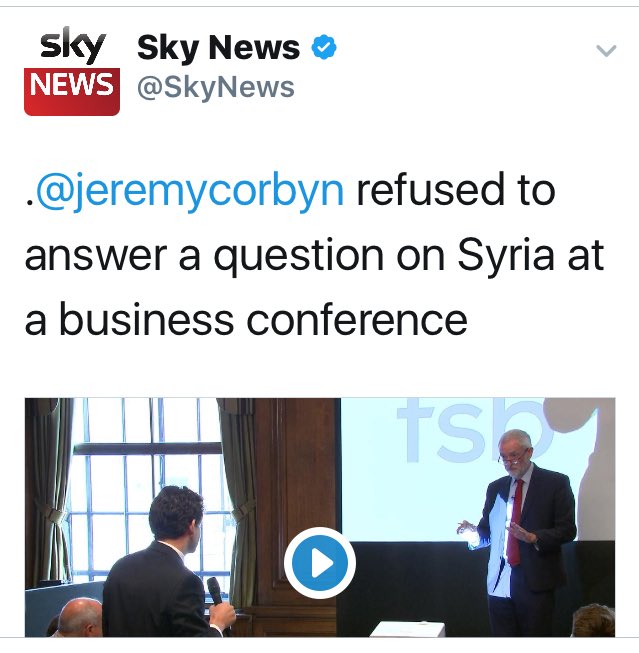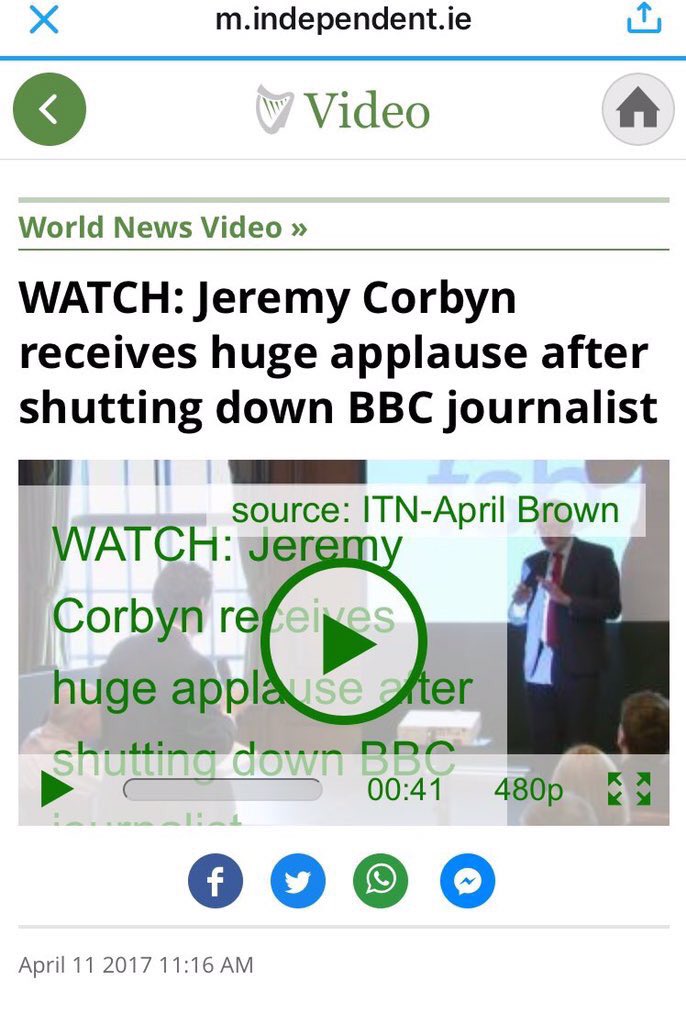 Proving the point once again that if you really want to know the truth about Corbyn and the Labour Party, don't rely on the British media.

Sassy

Senior Member




Posts

: 1881


Join date

: 2014-08-06




---
Permissions in this forum:
You
can
reply to topics in this forum