Mystery Man Wakes On Beach Without Memory 74 Comments
2:16am UK, Wednesday August 24, 2011
Police have appealed for help in identifying a man who claims he woke up on a beach with no memory of himself or his family.
The man speaks with an English accent and says he does not remember his name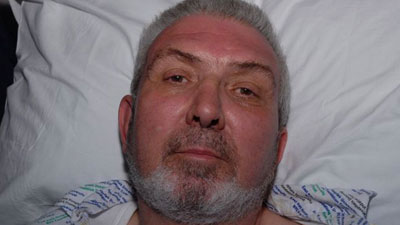 The man, who appears to be aged in his late 50s or early 60s, walked into the Victoria Hospital in Deal, Kent, suffering from head pains and amnesia.
Police said he has no obvious injuries and it does not appear he has slept rough for any length of time.
The man - who speaks with an English accent - claims he does not remember his name, his family, where his home is or any other personal details.
He told officers he woke up on the beach at Deal on August 17 and asked for directions to the hospital.
Police have checked missing persons files with all forces but found no one matching his description.
The man has a large build and was wearing black Wrangler jeans, a white T-shirt and patterned sweatshirt when he arrived at hospital.
He also had a navy blue walker's coat and was wearing beige walking boots.
In addition, the man had sunglasses, a walking stick and cigarettes.
He has since been transferred to the Queen Elizabeth the Queen Mother (QEQM) Hospital in Margate.
The case has drawn similarities to the mystery of the so-called Piano Man, who was also found in Kent in 2005.
He was spotted wandering aimlessly near the beach in Minster on the Isle of Sheppey, wearing a dripping-wet suit and tie.
He refused to speak to anyone and when given a pen and paper in the hope of revealing something about his identity, he only drew highly-detailed pictures of a grand piano.
Later, when a social worker showed him a piano in the hospital chapel, he played the instrument with enormous skill.
He was later named as Andreas Grassl, hailing from the tiny community of Prosdorf in Bavaria, Germany.
:: Anyone who can help identify the man in Kent is asked to contact Kent Police on 01622 690 690 or Detective Sergeant Shaun Creed on 01303 289 068

---
Permissions in this forum:
You
can
reply to topics in this forum