Many violent offenders could soon have their bail conditions lifted unless government introduces emergency laws.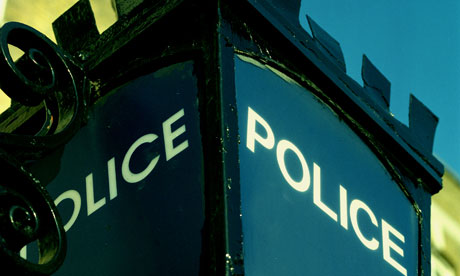 Police are trying to have the ruling put aside. Photograph: Eamonn Mccabe for the Observer
Suspected paedophiles, rapists and violent offenders will have their bail conditions dropped as early as this week, unless the police are successful in suspending a high court ruling.
Napo, the probation union, said it had learned of scores of suspects who were subject to lengthy police investigations and who were set to have their bail conditions lifted. These include a 26-year-old suspected paedophile, arrested this year in possession of hundreds of images of child abuse, whose bail conditions bar him from using a computer.
A 30-year-old man with convictions for actual bodily harm and grievous bodily harm and who is prohibited from contacting his partner and her child can also expect to have his bail conditions lifted, Napo said.
The government is attempting to introduce emergency laws that would prevent their bail conditions being lifted. The supreme court will hear a plea to suspend the ruling, which was made in relation to murder suspect Paul Hookway, who was arrested in November.
Greater Manchester police had been given permission to detain Hookway for 36 hours, but he was released after 28 while they continued their investigations. Five months later the police applied to the courts to extend the period of detention from 36 hours to the maximum 96, so he could be questioned further. But the district judge at Salford magistrates' court refused, saying the clock had continued to run while Hookway was on bail and therefore the 96-hour deadline – and his bail conditions – had expired months earlier.
The force sought a judicial review, but the ruling was upheld at the high court last week, prompting chaos.
Fresh guidance issued to forces now says officers have to rearrest suspects in order to detain or question them again if they want to exceed the 96-hour period – but they can do so only with "new evidence". The ruling means the bail deadline for hundreds, possibly thousands, of suspects has already expired, releasing them from their bail conditions.
Solicitor Joseph Kotrie-Monson, who represented Hookway, said the ruling prevented "police from abusing the custody process to re-interview citizens any number of times". But the Association of Chief Police Officers said the ruling had caused "chaos and concern" among officers.
The Home Office knew about the judgment last month, but said the full impact of it became clear only on 17 June. Harry Fletcher, assistant general secretary of Napo, said it was now questionable whether some suspects could be summoned to police stations if their bail conditions had expired.
He said in complex cases involving referrals to the Crown Prosecution Service, the use of forensics or outside agencies, it was inevitable that police would need longer than four consecutive days to conduct their investigations.
"This seriously affects public protection," Fletcher said. "If this ruling stands the CPS and the police will be forced to decide whether to charge or release based on inadequate information. This will affect public confidence and risks causing injustice."
http://www.guardian.co.uk/law/2011/jul/02/paedophiles-bail-conditions-lifted
"chaos and concern" I'm not surprised!

Just remember folks, this is what you voted for!



In fact many people warned that the crime explosion would inevitably result in more and more violent offenders NOT being in jail.

I believe the term used was however "scare mongering".
Well the Tories are supposed to be tough on crime. I am not a leftie and this has nothing to do with politics! They are softer than Labour

David wrote:Well the Tories are supposed to be tough on crime. I am not a leftie and this has nothing to do with politics! They are softer than Labour
Jail will have to be phased eventually just as Ken Clark was saying even before the election.
It depends what you consider a crime though.
Rape a minor or cause brain injuries to random stranger after drinking then this will be let off more and more due to extenuating circumstances.
Use a hateful word that is deemed racist and see how far that gets you?
Sir George Young announces reaction to controversial legal ruling that time spent on police bail counted towards the 96-hour limit of pre-charge detention.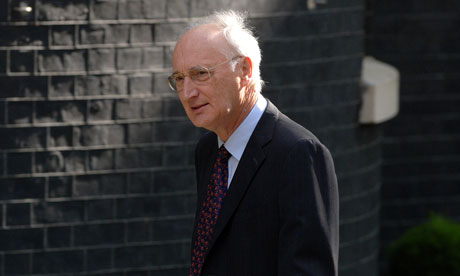 Leader of the House of Commons Sir George Young says emergency legislation to reverse the legal ruling on police bail will go through the Commons on Thursday. Photograph: Martin Godwin for the Guardian
Emergency legislation to reverse a controversial legal ruling on police bail will go through all stages in the Commons on Thursday.
The leader of the House, Sir George Young, said peers would then consider the police detention and bail bill early next week.
The move to rush through new laws comes after ministers told MPs that waiting for the results of an appeal to the supreme court would take too long.
The initial ruling, made by a district judge and backed by a judicial review at the high court, means officers can no longer bail suspects for more than four days without either charging or releasing them.
Young's announcement came as three supreme court justices were considering an application from Greater Manchester police (GMP) to stay the judgment pending a full appeal at the same court on 25 July.
The row started when district judge Jonathan Finestein, sitting at Salford magistrates court, refused a routine application from GMP for a warrant of further detention of murder suspect Paul Hookway on 5 April.
High court judge Mr Justice McCombe confirmed the ruling in a judicial review on 19 May, which meant time spent on police bail counted towards the maximum 96-hour limit of pre-charge detention.
For the past 25 years, police and the courts have only counted the time spent being questioned or in police custody towards the limit, with many suspects being released on bail for months before being called back for further interviews.
The shadow home secretary, Yvette Cooper, claimed it had led to police failing to arrest domestic violence suspects who breached bail conditions, leaving alleged victims vulnerable.
The Home Office has been criticised for not acting sooner to reverse the ruling but the home secretary, Theresa May, told police chiefs: "There is a clear need to act fast to make sure we put things right for the police."
Policing minister Nick Herbert announced that emergency legislation would be used an hour after receiving legal advice from the Association of Chief Police Officers (Acpo), she said.
"There is no question that I will always give the police the tools and powers they need to catch criminals, investigate crimes and protect the public," May said.
Herbert admitted last week that officials were told of the oral judgment in May, but its full impact only became clear when the written judgment was handed down on 17 June and ministers were alerted on 24 June.
Sir Norman Bettison, the chief constable of West Yorkshire police, highlighted the problems the ruling caused his officers last week, saying they were left "running round like headless chickens ... wondering what this means to the nature of justice".
About 85,200 people are on bail in England and Wales at any one time and the common practice in most major inquiries of releasing suspects on bail and calling them back for questioning weeks later was "pretty much a dead duck" after the ruling, police chiefs said.
http://www.guardian.co.uk/law/2011/jul/04/police-bail-emergency-bill-parliament

---
Permissions in this forum:
You
can
reply to topics in this forum